Foster A Golden Retriever
Yes! Foster Homes have the first chance to adopt a dog!
A key component of the Golden Retriever Rescue Resource dog adoption program is the foster home. Without adequate numbers of foster homes, we are limited on how many golden retriever dogs we can take in at one time.

The principle behind fostering a golden retriever is to provide the dog entrusted to our care with a home environment in order to evaluate their habits and behavior. It is also to offer the new owner more information on the dog. Golden Retriever Rescue Resource, Inc., needs caring, responsible, golden retriever lovers to join our cause to help these dogs. We need you to open your home and your heart to our rescue golden retriever dogs so that we can save more dogs who are waiting in high kill shelters and other rescue situations.

Most of our adopted dogs start in foster to adopt homes. These are homes willing to foster the dog to make sure it is a good fit for the family prior to committing to the adoption. Ask us how you can foster-to-adopt and be first in line by getting pre-qualifed to become a foster home or a foster-to-adopt family.
Yes! I want to foster a golden retriever!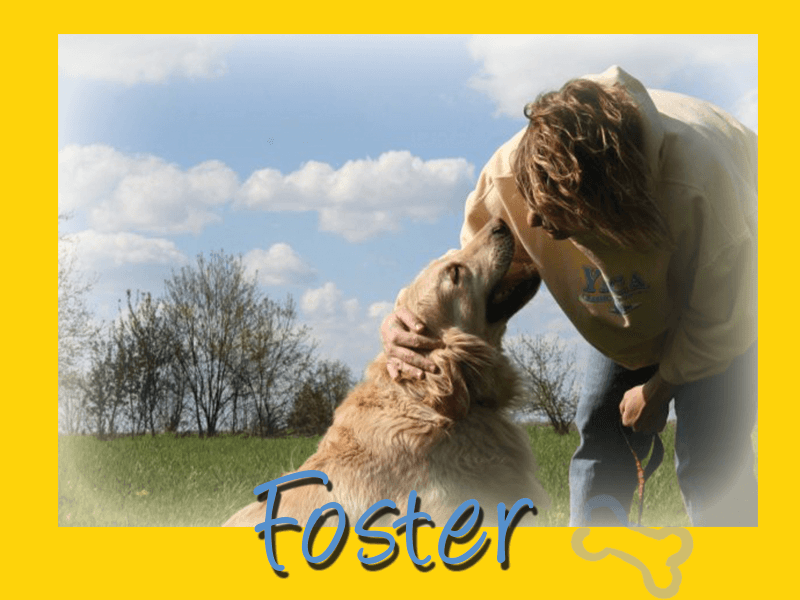 Email Us Now!
Foster homes are usually located within an hour or two from the Toledo Ohio area.
Become A Foster