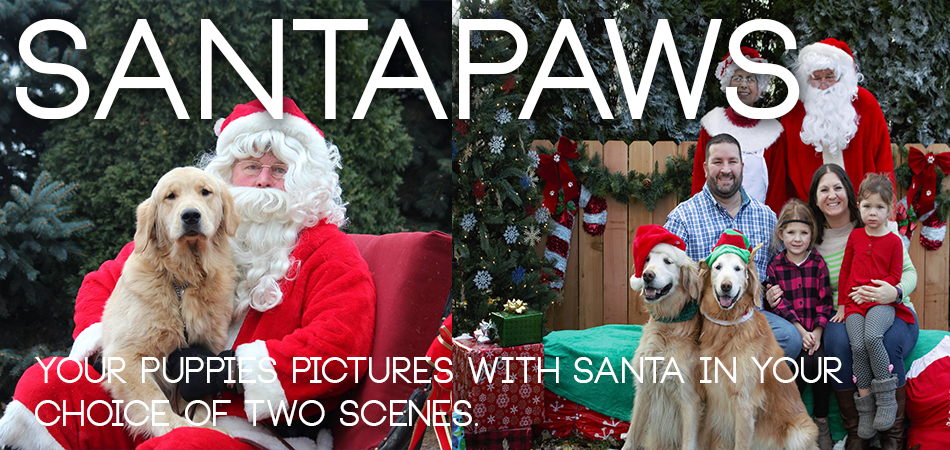 Santa Paws Photos - Sunday, December 6th 11am-3pm
Rover Come Over Doggy Day Care: 3945 Albon Rd, Monclova, OH 43542

Our Santa Paw pictures scream "it's a golden Christmas". We invite you to bring all your dogs (not just the goldens), and have their pictures taken with Santa Claus. We'll enlist Santa Claus, Mrs Claus, Santa's helpers and jolly 'ol sleigh and take our pictures in a natural setting.

This year we are limiting contact. We ask you to please fill out our Santa Paws Order Form in advance and bring it with you to the event. We will come to your car, collect the payment and just ask that you wait in the car until it is your turn for your photo op. Please keep your masks on until it is time for your photos. It is up to your family if you would like Santa in the photograph with your family. Santa and Mrs. Claus and helpers will also have their masks on until it is time for picture taking.
Our Santa Paw pictures will be rain or shine, so come on out and bring your whole doggy family.
Santa Paws Order Form