Golden Retriever Rescue Resource - golden retriever puppies and dogs for adoption.


Golden Retriever Rescue Resource, GRRR, Inc. is dedicated to re-homing abandoned strays & unwanted Golden Retrievers and Golden Retriever mixed dogs. We serve the Toledo Ohio area, along with all of northwest Ohio, southern Michigan & eastern Indiana areas.

We are an all volunteer 501 (c) (3) non-profit golden retriever rescue who relies completely on your donations to help rescue, medically treat and spay / neuter these dogs to be placed in extraordinarily loving homes.

Become a golden retriever foster mom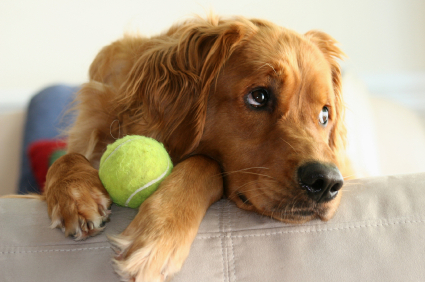 Treat me kindly, my beloved master, for no heart in all the world is more grateful for kindness than the loving heart of me...
prayer of a rescued golden retriever dog.
Foster homes are responsible for the care of a foster dog, including feeding, exercising, socializing, grooming, reinforcing basic obedience commands, observing & evaluating general behavior & temperament and of course providing love & security to a golden often at a difficult time in their life. The transitional foster mom plays a very important role in the life of a rescued dog. We need more very special people who will play that supportive role in preparing a dog for their new life.


Make a difference by becoming a foster...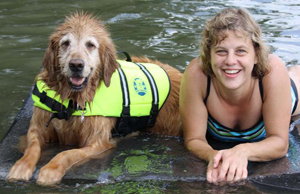 Being a foster mom is one of the greatest rewards in my life. What an awesome feeling it is to help so many dogs, one at a time!
Golden Retriever Rescue Resource Special Features & Events
We have many adoption events throughout the year. In addition to these events we also have golden, special events and features. Within our special event programs, we try to give back to those who have been so good to us over the years, you! We also have many special features where you can help us daily. These featured programs include the Kroger Community Club Rewards Program (details below), our BenefitWines.com fundraiser as well as shopping Amazon via the special Amazon Smile link below.
---
Why adopt an older golden retriever?
The rewards will be completely golden.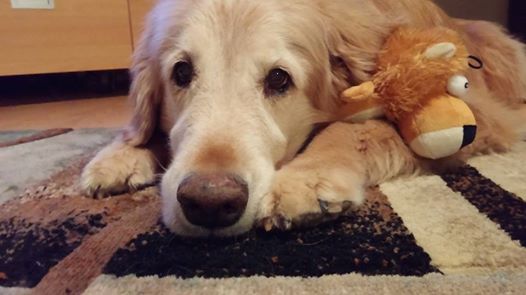 When senior golden retriever dogs are adopted, they truly seem to be
more thankful for your rescue. Senior dogs usually come to your home
trained and full of love. Want a no muss, no fuss golden?
Discover real gold...
Featured golden retriever dogs in need
Craver has eye surgery on May 18th
Read about this dog who was so very neglected. He's finished with 4 months of heartworm treatment. On May 18th he'll have eye lid surgery.

We are now accepting applications to adopt Craver. Read about him now and continue to help us with his care.
Be a part of his recovery!
What's News
It's April! Time to renew your Kroger Rewards Card!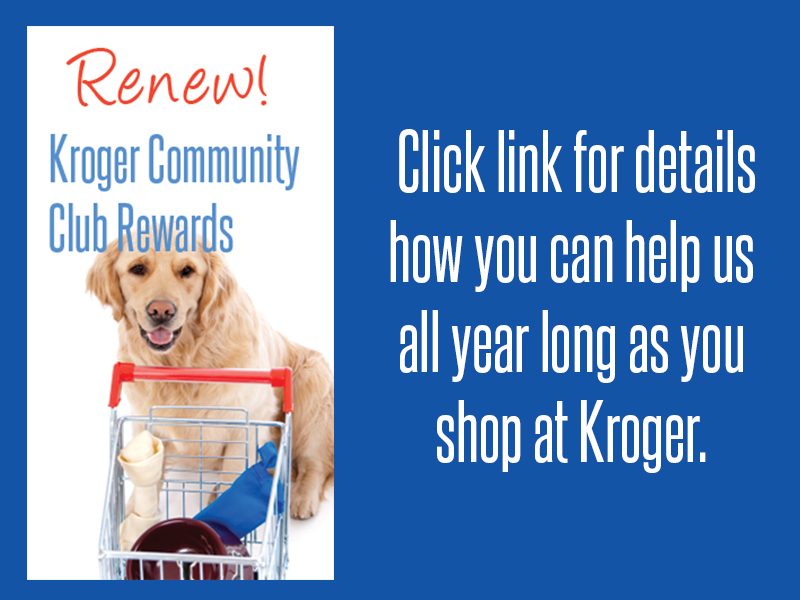 Please help us! April is the month to renew your Kroger Community Club Rewards card in order to help us every time you shop at Kroger May 1 2015 through April 30th 2016. Help our golden retriever dogs every time you shop at Kroger. You must renew every April even if you have previously signed up. Get the details!
http://www.gr-rescue.org/kroger_community_rewards.html
Buy Gifts For The Golden Retriever Lover!
Order your favorite gifts for the golden retriever lover (you) any time of year. We've got door flags, key chains, hoodies, texting gloves, mugs, cold drink sippy cups, decals, license plate frames, magnets, plaques -- well you name it and we have it. Check it out and order today! The color choices and styles are pretty much endless. Place and order or just shop.
Twylite Thursdays: Thursday June 11th
Featuring "Ragtime Rick and the Doggone Band!" Mark your calendars now for a pawsitively entertaining evening of food, fun, music, drinks & more to benefit Golden Retriever Rescue Resource. A $10 donation includes entertainment featuring Ragtime Rick and the Doggone Band, appetizers, cash bar, 50/50 raffles and basket raffles. Join us at The Pinnacle, 1772 Indian Wood Circle, Maumee. Get your tickets early while they last at any of our adoption events. Get details!